How the self

watering system works
The pots contain durable wicks protruding out of the drainage holes. These wicks hang into a tray of water. They absorb water and draw it up into the pot. Depending on the size of the pot, the water level can be about an inch (25) above the base of the pot. However, if it drops about 3 inches (75mm) below the base of the pot, the wicks should still enable sufficient moisture to be provided to the soil. The water in the tray therefore does not have to be replaced often, and this saves a lot of time and maintainance which would otherwise be required without this system.

The pot can stand on something like an empty planter pot. However, I have made up stands that fit each pot. They are shown below.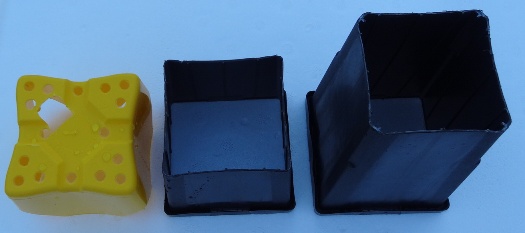 The photos below show how the pots look when they are not on the stand nor in the flower buckets.
They are then mounted on the stands as shown below.
The pots and stands are then placed in the flower bucket as shown below.
A stand is not needed if two or more pots can jam into the flower bucket. A number of combinations are possible and three of them are shown below.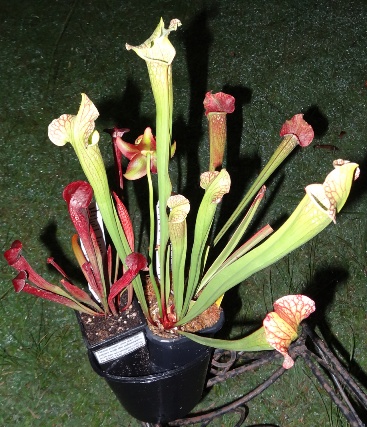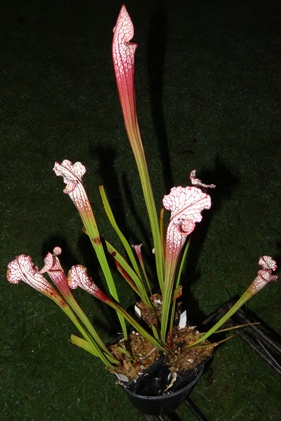 Please make sure you have seen
the main page.

Please give some feedback - Click here for email address.


Join the mailing list - Click here to email.


Swap links. The more traffic you send here, the more targeted traffic you get in return.


Similar sites that have swapped links.


Please copy and distribute this information but email me first for details. Shorter articles are available if needed.


Copyright 1998 - 2013 by Richard Hole.

Sites below highly recommended with something for everyone - Click here

Christian Sites - Deception warnings, Forum, Prophecy, +

Inventions

Press releases & Articles

Weather Organization

Lobby group with country's solutions

Inventors society

Conspiracies